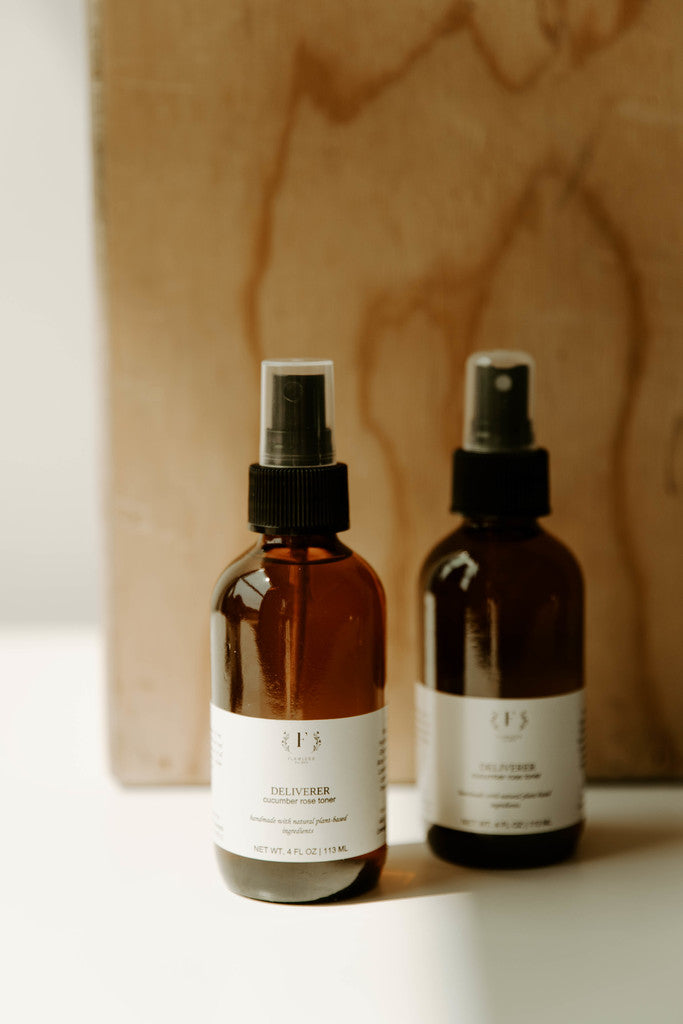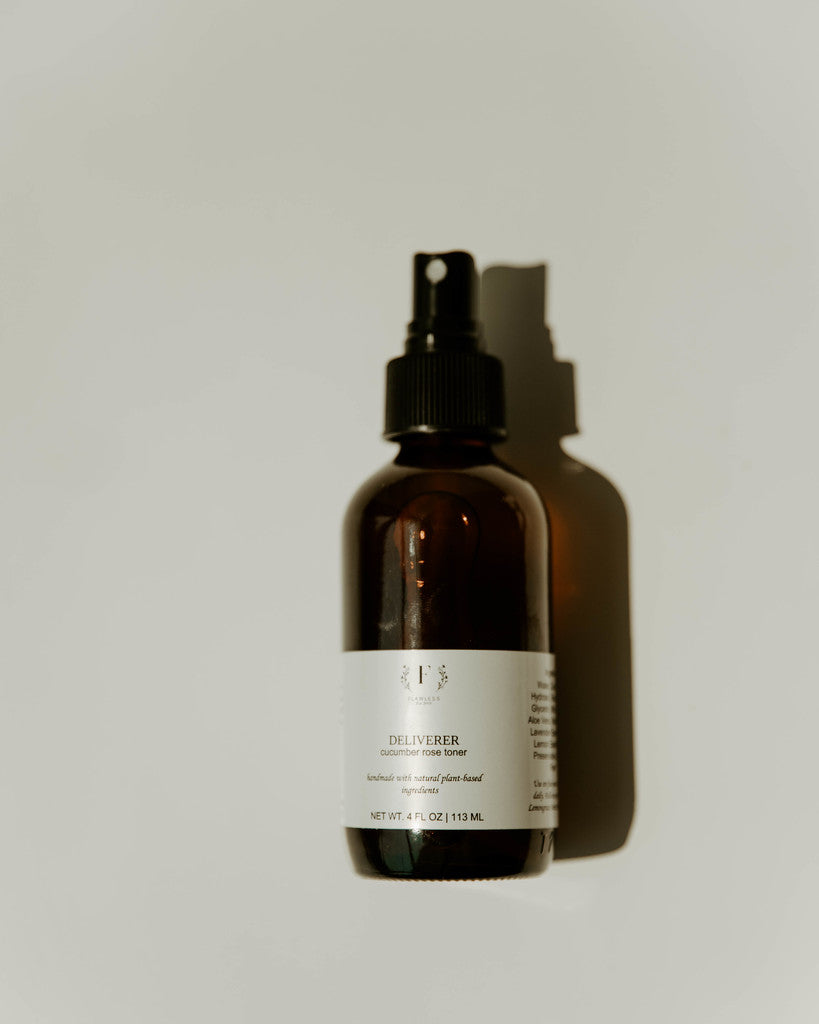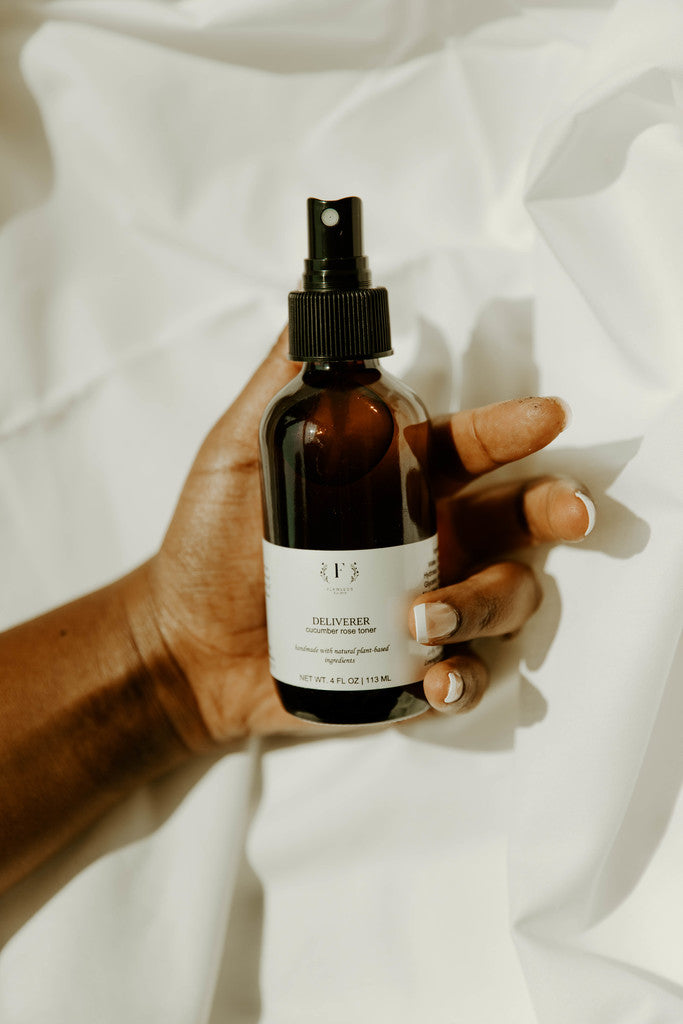 Goes with:
A special blend of natural Rose Water and Cucumber Water mixed with Aloe Vera to assists in toning the skin. Rose water is known for it's ability for hydration and help with balancing the pH in the skin controlling excess oils. Can be used morning and night to help freshen up your skin. Also can be used to beautifully set your makeup keeping it looking fresh all day.
✔️Natural

✔️Cruelty Free

✔️Vegan

How to Use

Use 1-2 times daily. Shake well and spray on to clean face or cotton ball gently wiping the face and neck area. If irritation occurs, discontinue use immediately.
Ingredients
Water, Rose Hydrosol, Cucumber Hydrosol, Aloe Vera, Vegetable Gycerin, Witch Hazel, Essential Oil Blend
Note: Please ensure you read ingredients
Scripture
"The righteous cry out and the Lord hears and delivers them out of all their troubles". - Psalm 34:17
FAQ
What is the shelf-life of your products?
Since all of our products are truly natural without fillers, our products have a shelf-life of typically 12 months after use. Avoid leaving the products inside the shower as the continual water use can expedite the shelf-life. Due to the nature and use of each of our products, we DO NOT accept any returns.
What do I do if the product is sold out?
Unfortunately we do not have specific restock dates.  Follow us on Instagram @flawlessnaturalsoaps for an update on items that will be restocked.
How long does shipping take?
Shipping options will be available at the checkout through USPS. We do not mail internationally.
Shipping
Shipping
Once your order is placed, please allow 1-3 business days for processing of your order (Business days do not include Saturday, Sunday, and holidays). 
Order tracking
Please make sure to check you spam box. Once the order is completed, you will receive an email confirmation confirming your order. Once dispatched via USPS, you will receive an updated email with tracking information.
Get in touch
If you have any questions, feel free to contact us using the form under the contact section!
About us
Sustainability
Our skin health is a reflection of our internal health, and our overall health is a reflection of our environmental health. By buying sustainable skincare, you are ultimately helping reduce carbon emissions by choosing recyclable & reusable packaging. 
Christian Values
Flawless was created to bring encouragement to everyone suffering from skin ailments of their true beauty and identity in Christ. We believe that there is nothing more liberating than unapologetically glorifying God in every aspect of our lives, including through soap & skincare.
Your Skin Matters
Know what you're putting on your skin. We use skin loving oils, milks, purees, and moisturizing butters. No fragrances, harmful chemicals, fillers of any kind, just essential oils and plant-based ingredients.
Cruelty-Free | Sustainable
Minimal Skincare That Works
Natural & Cruelty-Free
Our soaps & skincare are cruelty-free, free from synthetic fragrances, colorants, sulfates, phthalates, palm oil, & parabens. Designed to nourish the skin you're in